Why Salem Aura?
You may know someone that's going through a rough patch in their lives and searching for the right gift can be difficult at the best of times. Salem Aura is a heartfelt gift and was inspired to help ease those suffering, focusing on the mental health with the power of essential oils and the healing effects of crystals. By incorporating both we created a meaningful luxurious perfume gift, allowing one to experience the therapeutic benefits they have to offer.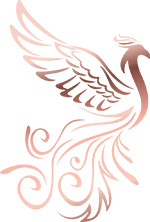 Salem Aura Break Free
About Salem Aura Perfumes
Salem Aura specialises in luxury, 100% pure essential oil infused crystal perfumes which blend the therapeutic benefits of naturally derived fragrances with the healing properties of exquisite natural Crystals. We source the highest quality pure essential oils and blend and hand-pour them with love right here in Australia. Our essential oil perfumes contain potent natural ingredients that have a powerful positive effect on the wearers senses, mood and emotions. Packaged in an elegant glass bottle perfect for keeping in your handbag, car or desk drawer. Our roll-on fragrances are the ideal indulgence for yourself or heartfelt gift for someone you love. All Salem Aura products are cruelty free, vegan friendly and contain no fillers, parabens or chemicals- just 100% essential oils sourced within Australia. You can rest assured that we never test on animals! Salem Aura perfumes were born out of the resilience of their creator, Melissa Salem and were inspired by a desire to ease suffering and bring love and light to the wearer. In support of mental health awareness, 5% of the proceeds from all Salem Aura perfumes are donated to RUOK?.
Gifts for Him and Her, Dark and Light
Dark or Light, choose the deluxe packaging box to suit the needs of your giftee.
Have a Look for yourself
Our Range